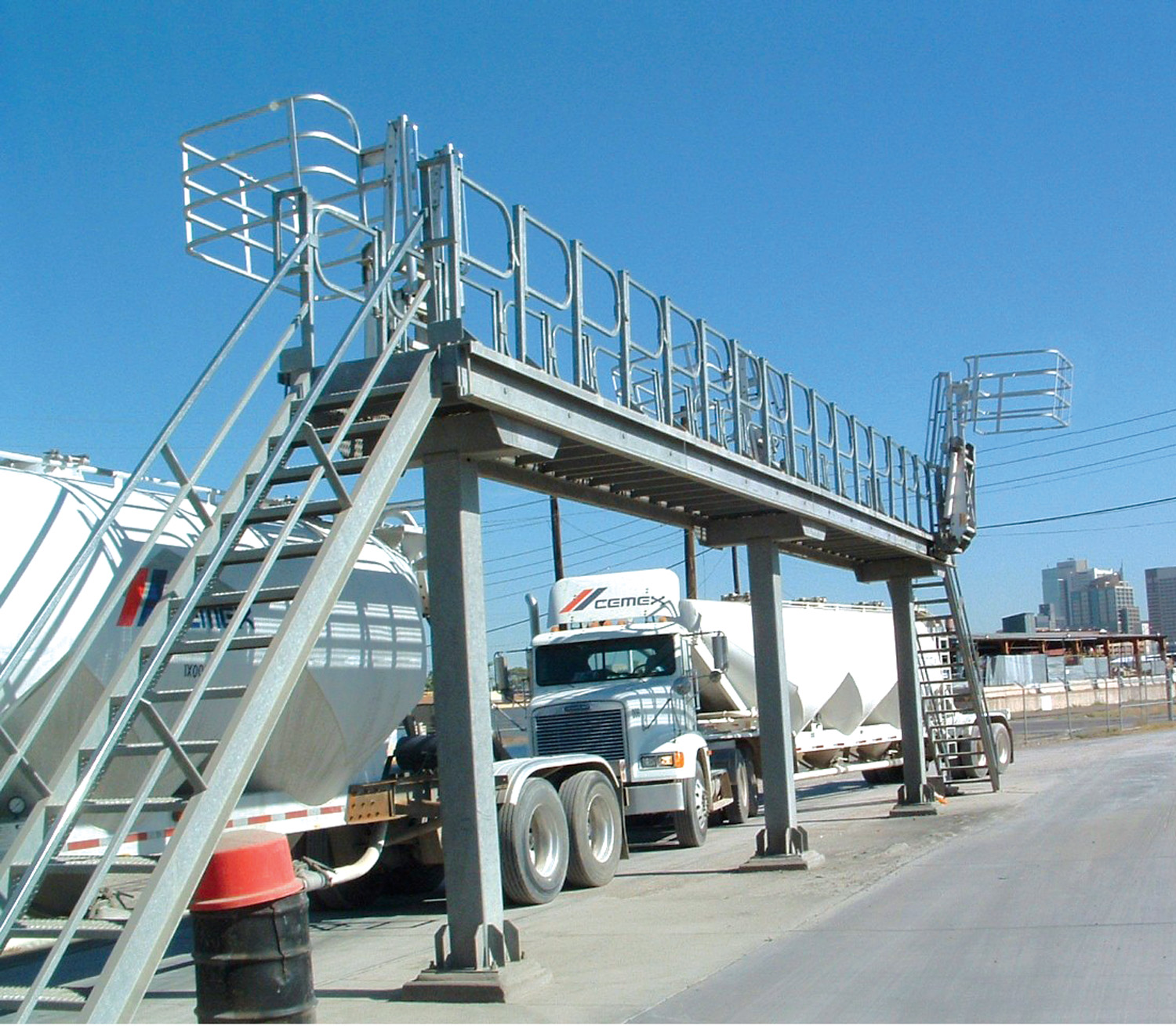 Implementing the right industrial safety measures is vital for protecting your workforce from serious accidents that may cause injuries and fatalities. While these consequences are reason enough to improve workplace safety, your company may also be held liable after an accident if your work site does not meet OSHA standards.
Fall prevention equipment is a beneficial solution for companies that need a system to access the tops of truck and rail applications safely. Many loading racks are configurable for single or multiple hatches.
Depending on your work site needs, you may choose a loading rack that incorporates a combination of the following elements:
Platforms

Gangways

Pumps

Valves

Loading arms

Metering
While choosing to protect your workforce with safe loading racks is a simple way to improve workplace safety, designing your custom solution may be more complicated. Learn the three key factors to consider when designing your loading rack based on your company's needs.
1. Safety Concerns In Target Areas
In many cases, companies that are ready to purchase a loading rack do not understand the specific conditions and dangers employees face. Loading racks are designed to prevent falls, but you must analyze where and when your employees are at risk of falling before you are able to design a loading rack that's effective.
Your vendor should also ask you to explain your needs and gain an understanding of your business before recommending any safety solution. When your vendor makes guesses about how you intend to use your loading rack and the finer details of why it's necessary, you are likely to end up with the wrong equipment.
2. Parameters Of Your Work Site
Before you design a custom loading rack, you must analyze the area where your equipment is going to be used as well as the different types of vehicles the equipment provides access to.
For example, your employees may need the ability to load and unload rail cars safely. It's important to design your loading rack based on how much space you have available around the rail cars to install equipment. Additionally, your vendor needs to know whether the rail cars are coupled or uncoupled.
3. Your Business's Future Needs
Take into consideration opportunities that may be on the horizon for your operation. Perhaps you are planning to change your vehicle fleet in the next year or add an additional work area. Incorporating new parameters after you have already purchased safety equipment becomes costly, so communicate potential changes with your vendor upfront.
When employee safety is a priority, having the necessary safety equipment in place is the best way to minimize the risk of accidents. You should work with a vendor who has the experience and available resources to design a loading platform that functions well within your work environment.
If you have questions about how to make your work site safer, it is recommended that you speak with a knowledgeable expert. Don't wait until the next accident or close call to improve your industrial safety measures.
Is your company focused on building a culture of safety or simply maintaining OSHA requirements? Learn how to improve workplace safety for the benefit of your employees.