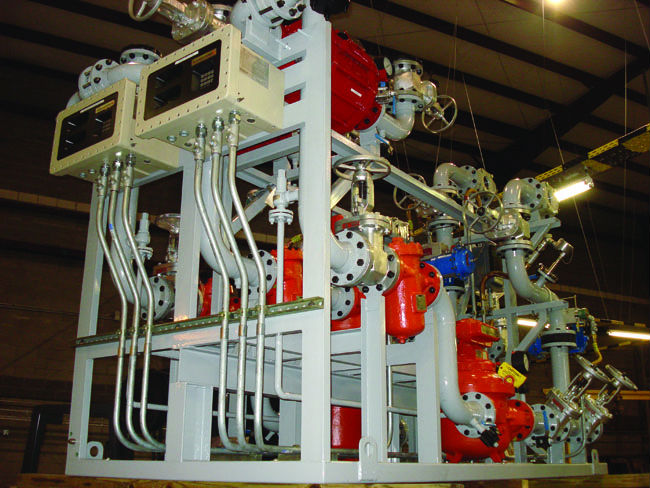 Chemical feed systems have to be extremely precise as well as safe to operate – after all your employees are working with chemicals and many of those chemicals can be extremely dangerous when not handled properly. Also, the system is feeding one product into another to create a new product that needs to be of the highest quality.
Purchasing a chemical feed system is going to be pricey, no matter how you look at it. The best and most cost effective solution is to have the system custom made to your company's unique specifications. Working with chemicals is not a situation where you want to cut corners. Buying a custom designed system allows your company to avoid issues you could experience when using substandard equipment. These issues can range from high corrosion rates to reduced throughput, inferior chemical control to inconsistent product quality and sometimes injuries to employees and/or damage to equipment or property.
A chemical metering pump is the most often used delivery system. This is basically the heart of the feed system. Gravity feed and eductors are used on occasion, as these can be efficient ways to pump certain types of gases and liquids. Chemical metering pumps work by using positive displacement. Design and selection of the proper metering pump and piping circuit are critical so that the pump output will match your company's necessary specifications.
The metering pump will be tested before delivery of the system. However, output needs to be checked frequently if the system has a calibration cylinder because there are many factors that can affect a metering pump's performance. If your workers don't want to deal with this step and their time is better used elsewhere, there are computerized systems that automatically verify the metering pump output and even make the necessary adjustments.
When purchasing a chemical feed system you want to find a turnkey company, one that can provide a complete chemical feed system – from conceptual design to the tested and pre-assembled product. As the customer, you should be able to approve the design before production starts. Engineers should have the expertise to help you choose the proper equipment for your business verifying that it meets or exceeds industry standards. Standard chemical feed systems are capable of safely and dependably handling a variety of chemicals including acids, oxidants, and alkalis. Computerized controllers, as mentioned above, will meter out precise levels and automatically adjust when needed so your workers don't have to constantly check calibration.
Carbis Fluid Handling has engineers who can custom design, manufacture, and test a chemical feed system to meet your company's needs, making the daily work process smoother, increasing product throughput and decreasing downtime. Contact us today and let us show you how we can help.